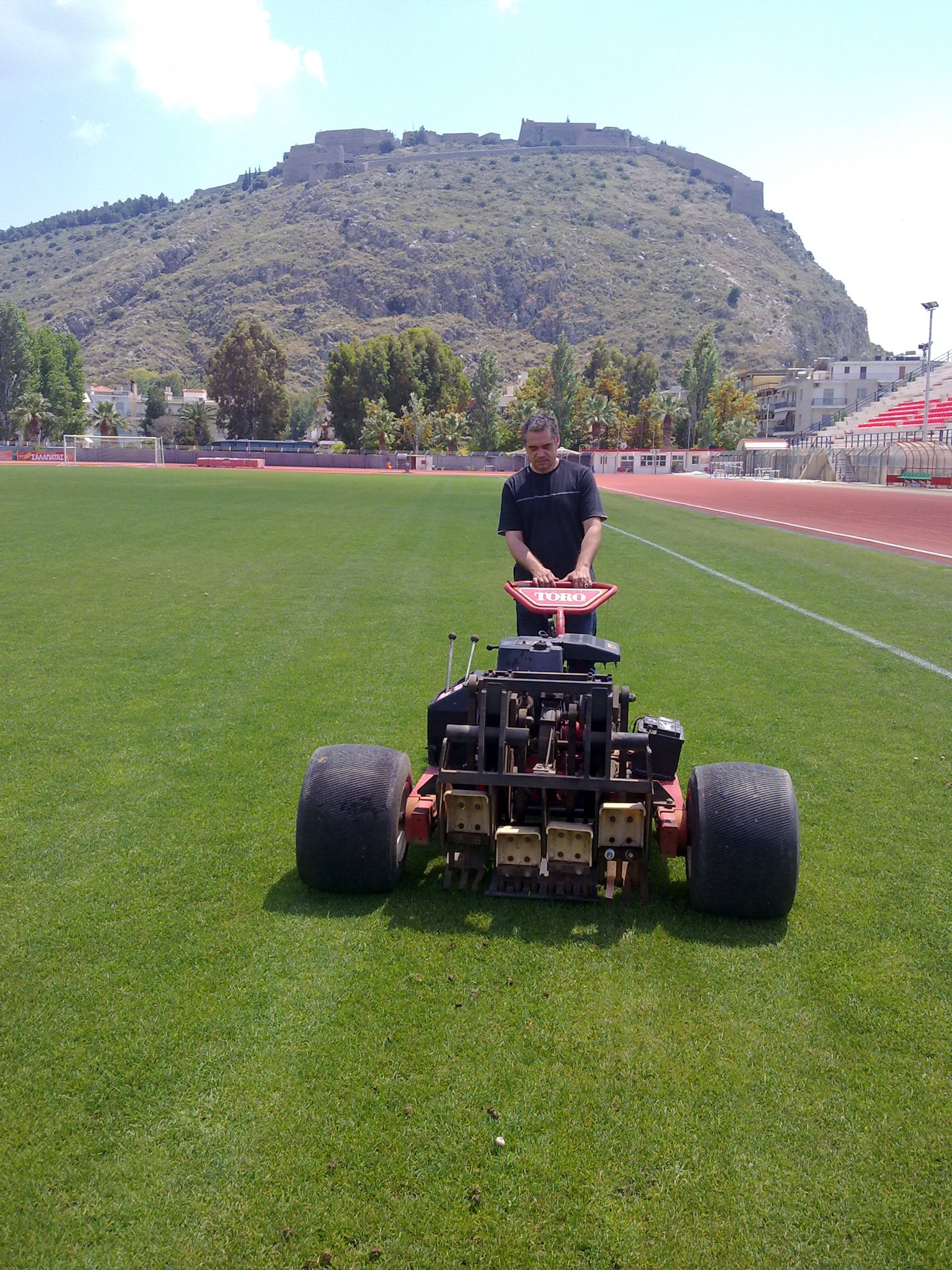 Greendays
Garden Construction & Maintenance - Lawn Installation - Garden Architecture - Land Construction & Maintenance - Nafplio

Our company, with experience since 1994 in the construction and maintenance of green spaces and fields, has state-of-the-art mechanical equipment and excellent know-how. The staffing of our staff with experienced gardeners who work under the supervision of agronomists guarantee an excellent result.
We are at your disposal to assist you in the construction and maintenance of stadiums or green spaces. Using the highest quality materials, we offer solutions tailored to the particular needs of each space depending on the climatic conditions, your use and preferences.
With continuous training in Greece and abroad we are able to undertake the most complex project of studying garden landscaping in 3D photorealistic illustration, construction of an irrigation system, creation of a terrace or planted roof, creation of vertical gardens, etc.
We also undertake the construction and maintenance of fields with artificial turf.

Some of the projects we have implemented:
• Sports Facilities of Panathinaikos Paiania (repair of single-cable irrigation system)
• Football fields of the Municipality of Messina, the Municipality of Serifos, the Municipality of Ermionida (construction of a field irrigation system and sowing of turf)
• 2 football fields of Ranch K. Skouras Complex in Sofiko, Corinthia (construction of a field irrigation system, sowing of lawn and maintenance)
• Koutsopodi Sports Center Stadium (construction of the central stadium irrigation system, lawn sowing and maintenance)
• Stadium of the Municipal Sports Center of Nafplio (construction of a field irrigation system, sowing of lawn and maintenance)
• Nea Kios Sports Center Stadium (construction of a stadium irrigation system, sowing of lawn and maintenance)
• 3 Longga football fields of the Municipality of Messina and Ag Nikolaos of the Municipality of Messina (construction of a field irrigation system and sowing of turf)
• Installation of synthetic turf at the BALA CLUB Lefkakia Stadium in Nafplio